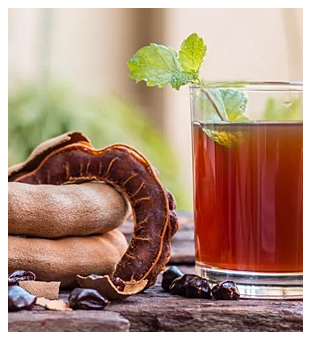 The tamarind is the fruit of a tall tree that grows in Asia and North Africa. Its pods are about five inches long and contain seeds
and a pulp that become extremely sour when dried. The pulp of the fruit is the main portion of tamarind used in food production.
When still slightly unripe, it has a very sharp, sour taste with a high level of acidity. Unripe tamarind is used in many candies and dishes throughout Asia and Latin America.
The tamarind pod is of an earthy brown colour and has a very raw tangy flavour. This can be used to prepare tamarind juice which has numerous health benefits. Tamarind juice can also be used as a flavoring agent. This contains Vitamin B, carotenes, Vitamin C, potassium and magnesium

PACKING
Tin can : 24x330 ml, 24x350ml, 24x520 ml,
LOADING
330 ml : 2,000 cartons/20 fcl
350 ml : 2,000 cartons/20 fcl
520 ml : 1,400 cartons/20 fcl

MOQ
2 X 20 fcl