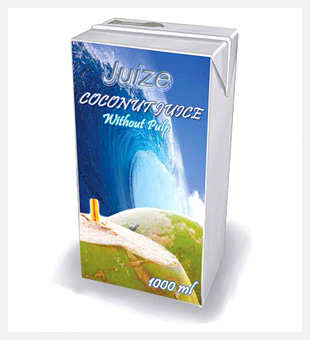 Coconut water can also be found in Tetra Pak and marketed as a sports drink because of its high potassium and mineral content. In fact, one cup-full of coconut juice contains more electrolytes than most sports drinks and more potassium than a banana.
TETRA PAK'S INNOVATION


Tetra Pak's innovation allows coconut water to be packaged and stored under room temperature conditions for up to a year.
This allows for perishable goods to be saved and distributed over greater distances without the need for a cool chain. Tetra Pak packages can be 100% recycled.
PACKING
12x1000ml/CS
LOADING
1,300 CS/20' fcl

MOQ
5 fcls